Contractor Software And Why Contractors Need A Software Program
Contractor software is critical for any size contracting business, and if you want to scale your business you should have a contractor software program in place to keep track of all the new customers that come in through your website, and utilizes a built-in estimate and platform to quickly and easily create a contract and proposal, and then have your customer sign your tablet or computer using The built-in sign our iPad technology.
Contractor Software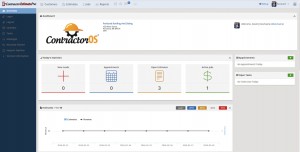 Remember only a decade ago we all used hand written contracts and proposals, but now our contracting business is digital.
Get A Digital Signature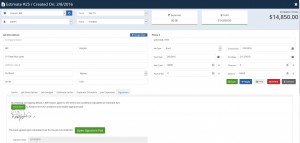 Contractors are using contractor OS because they love being in mobile, and are moving quicker than ever. Customer signs up on the website for an appointment, customer input all the information and picks of time for you to meet with them to look at their project. You show up to the job take a few photos uploaded to your contractor software system, then create an estimate within minutes and have your customer sign the contract digitally,and you just made the sale using your 100% mobile Contractor OS system.
Close More Contracting Bids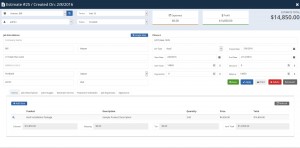 To be competitive in today's marketplace as a contractor you need to have tools that work beside you whether you're in your pick up truck or at the job site, and your office is working for you 24 hours a day. Save time and money with your digital neighborhood looking for leads and potential customers, and being their when you=r customer is looking for you!
Sell More, Make More !!!
We look forward to working with you at Contractor OS and would encourage you to get your copy Today!