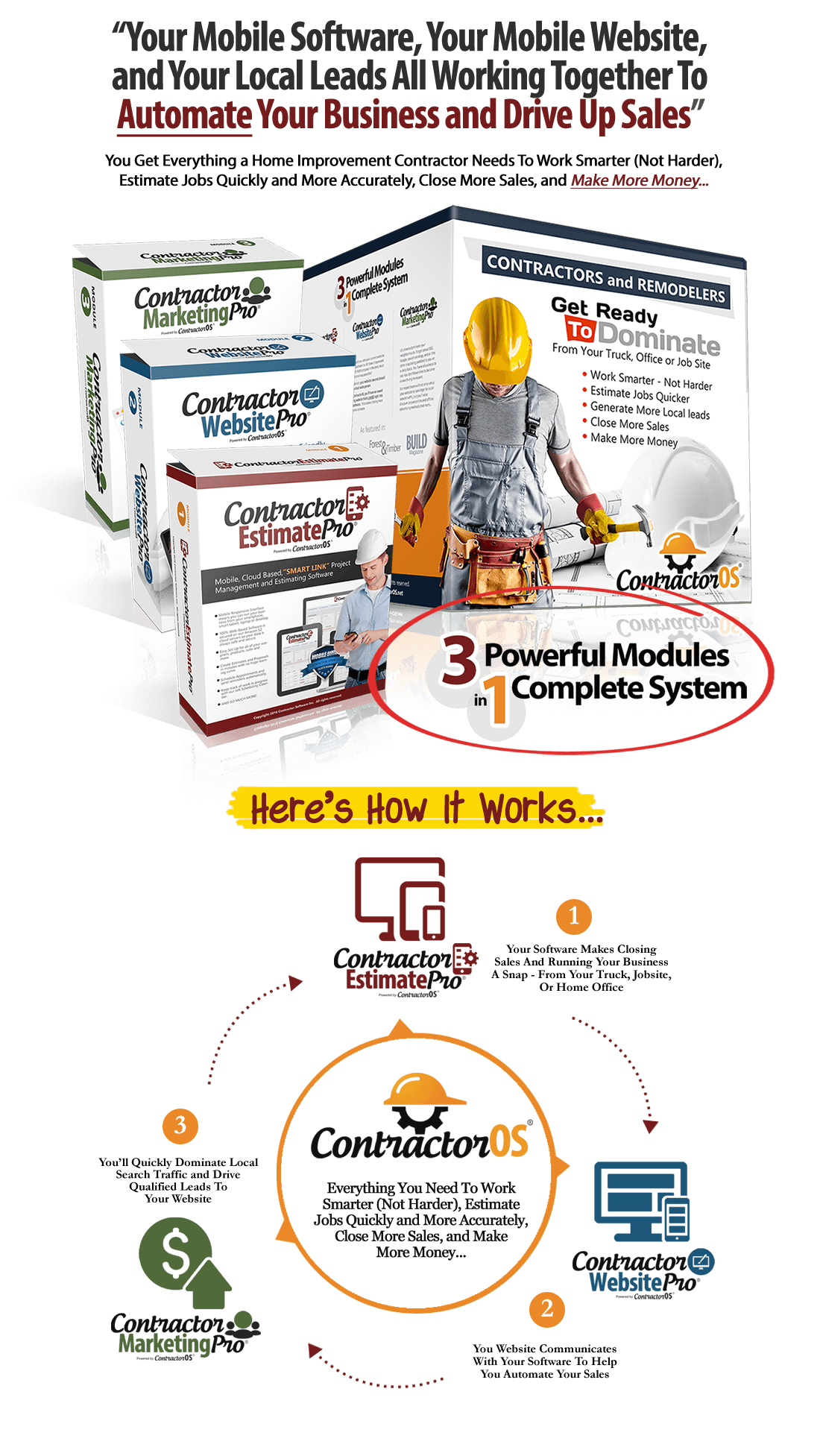 Smart Linking Technology Provides the Most Powerful Business Management, Sales, and Marketing System On The Market
Everything You Need To Work Smarter (Not Harder), Estimate Jobs Quickly and More Accurately, Close More Sales, and Make More Money...
Because ContractorEstimatePro is both Mobile Responsive and 100% Cloud Based means you can take your office on the job site with you. No software to download and no worrying about data backup. We take care of all of that. You simply setup your business once, and we handle the technical pieces for you. AND getting setup is a snap.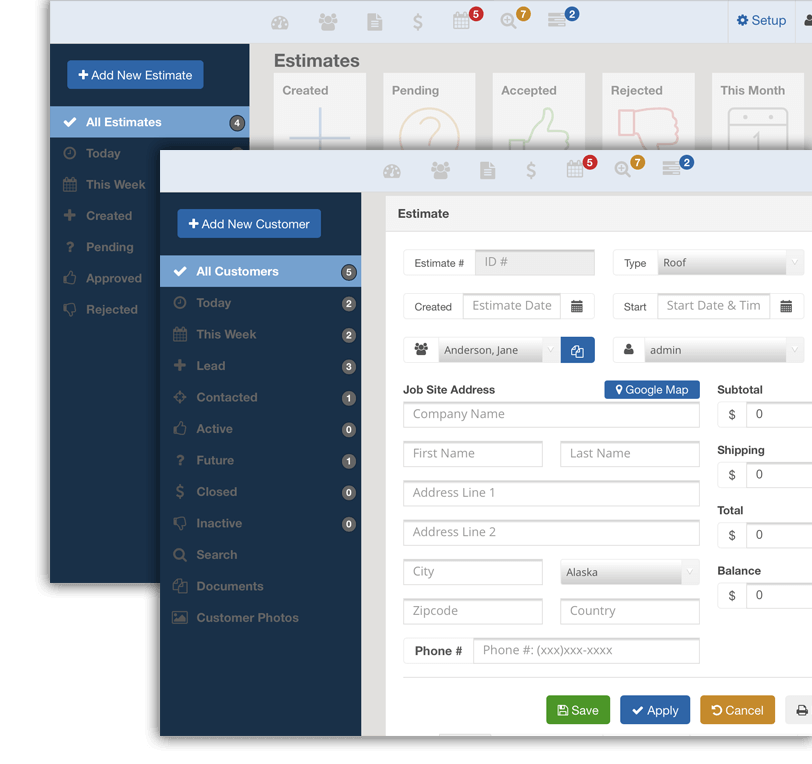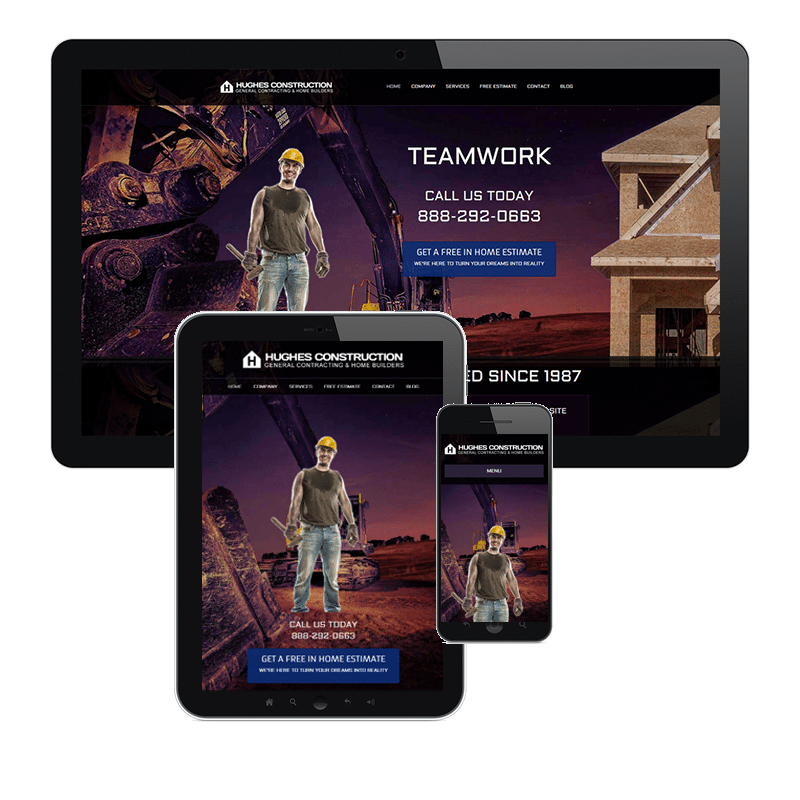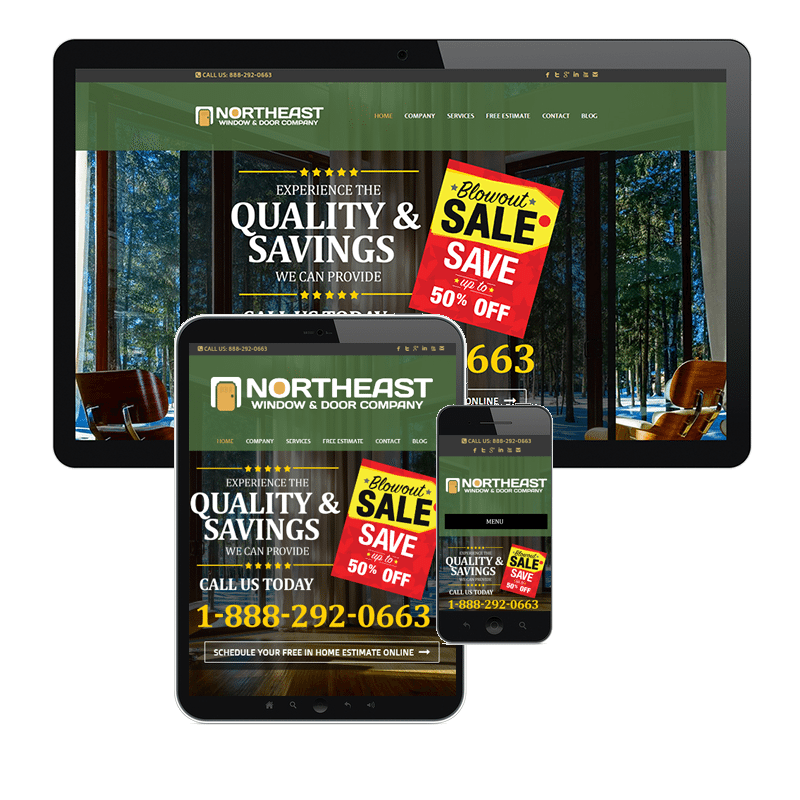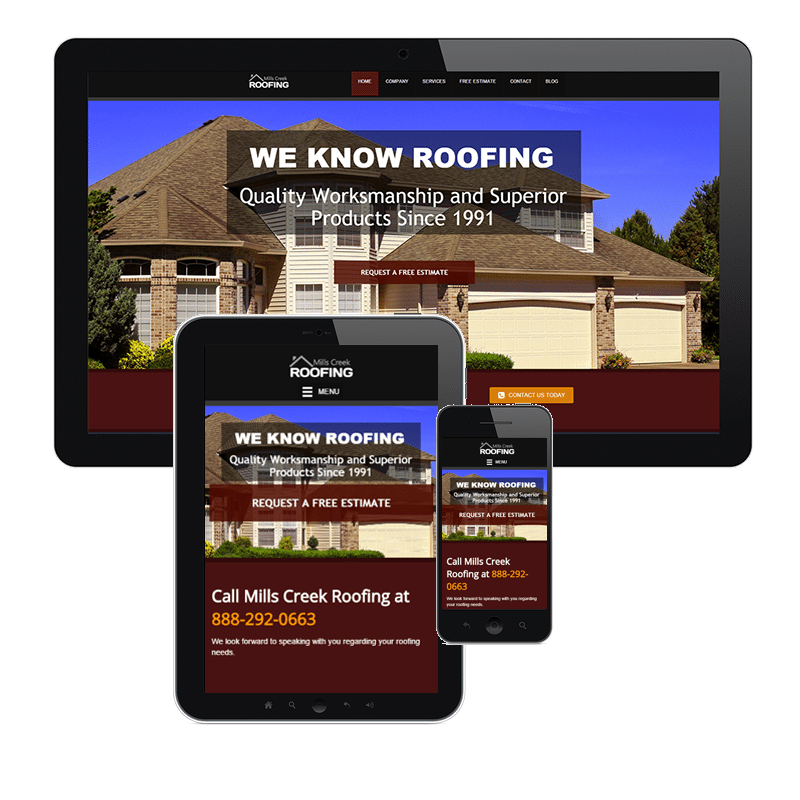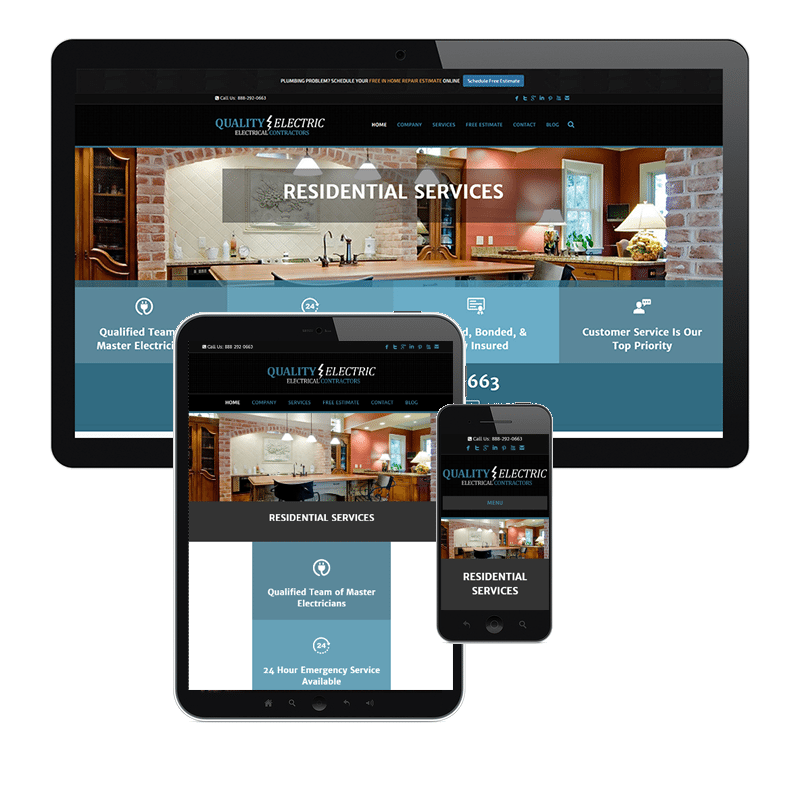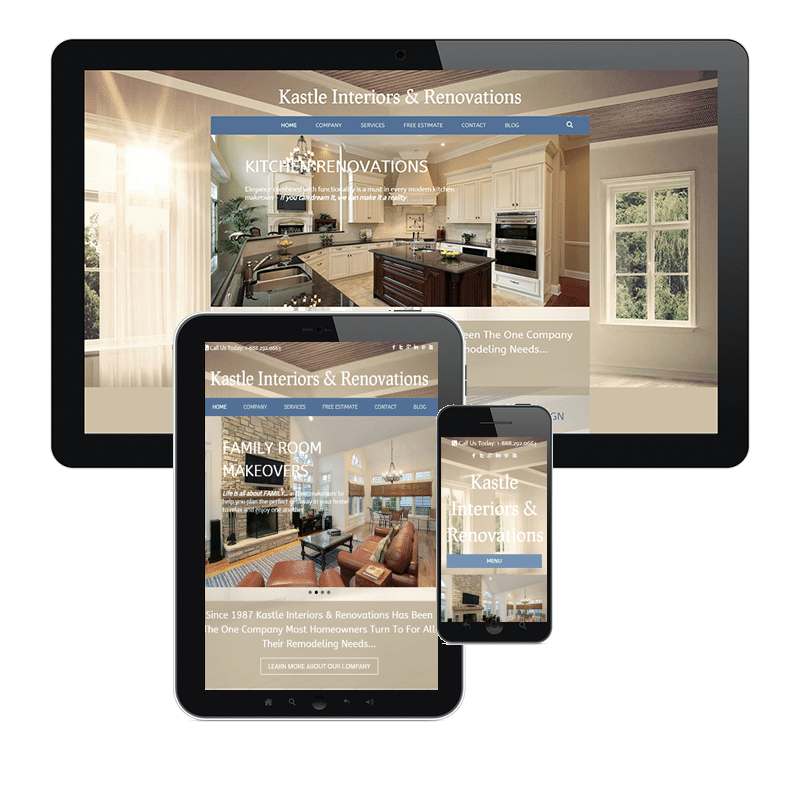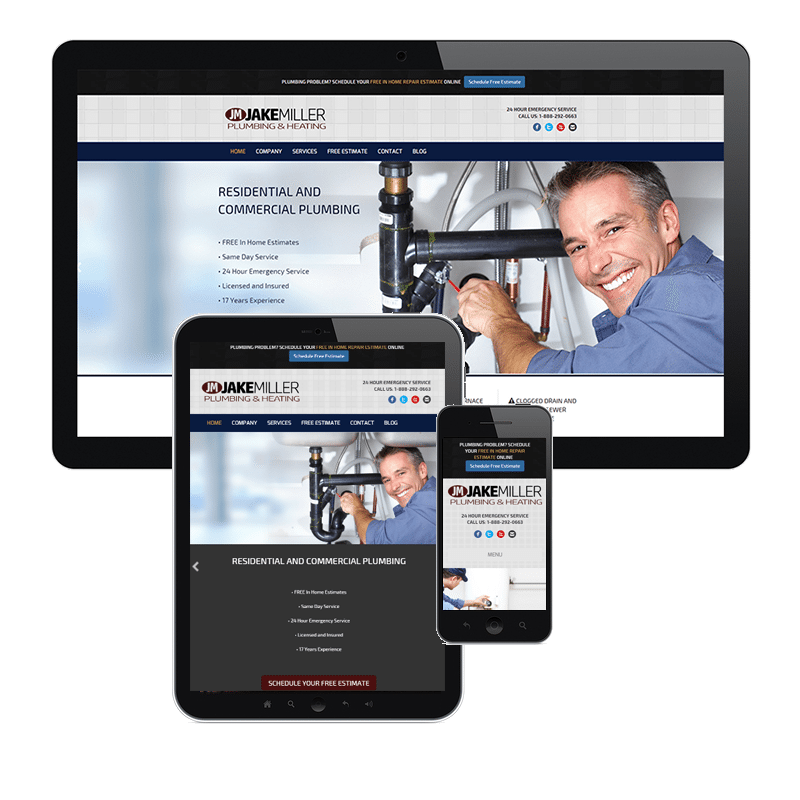 Your Custom Built, Ultra-Professional, Mobile Friendly, Lead Generating Website - Seemlessly Integrated Into Your Contractor Estimate Pro Software
Your website can and should be your best sales person. And with ContractorOS, you'll have an award winning website all setup and connected to your software to help you converts leads to sales and ultimately make YOU more money.
Plus our proprietary "Website Editor" makes adding content to your website a breeze.  We set you all up, then you simply manage your website when necessary.
Two Distinct Action Plans - One DOMINATING Marketing Blueprint
Action Plan #1 - We integrate our proprietary "Local Business Builder" SEO techniques into your website so you rank high for local searches. When a customer is looking for work in your area, you want them to find your website.  Our "Local SEO" does that for you.
Action Plan #2 - D.I.Y. Advertising that you can implement at your leisure that will give you an added advantage over many other contractors in your trade.  With over 25 years experience in building a multi-million dollar contracting business, we've got you covered.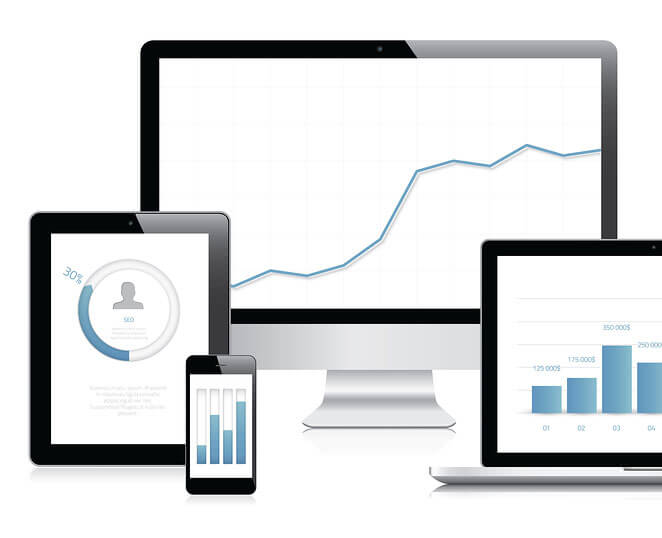 We're REALLY NICE people and we're here to help
If you have ANY questions about the ContractorOS Platform... Give us a call:
1-888-292-0663
Or if you've seen enough and you're ready to GO MOBILE, work smarter, and earn more money...
ContractorOS is the "SMART" Solution For All Contractors in ANY Specific Trade... 
Home Improvement Contractors

Roofing Contractors

Electrical Contractors

Plumbing Contractors

Window & Siding Contractors

HVAC Contractors

Painting Contractors

Stone and Mason Contractors

Concrete Contractors

Paving and Asphalt Contractors

Cleaning Contractors

Landscaping Contractors

Fire and Water Restoration Contractors

Flooring Contractors

Drywall Contractors

Fencing Contractors

Security System Contractors

AND MANY MORE...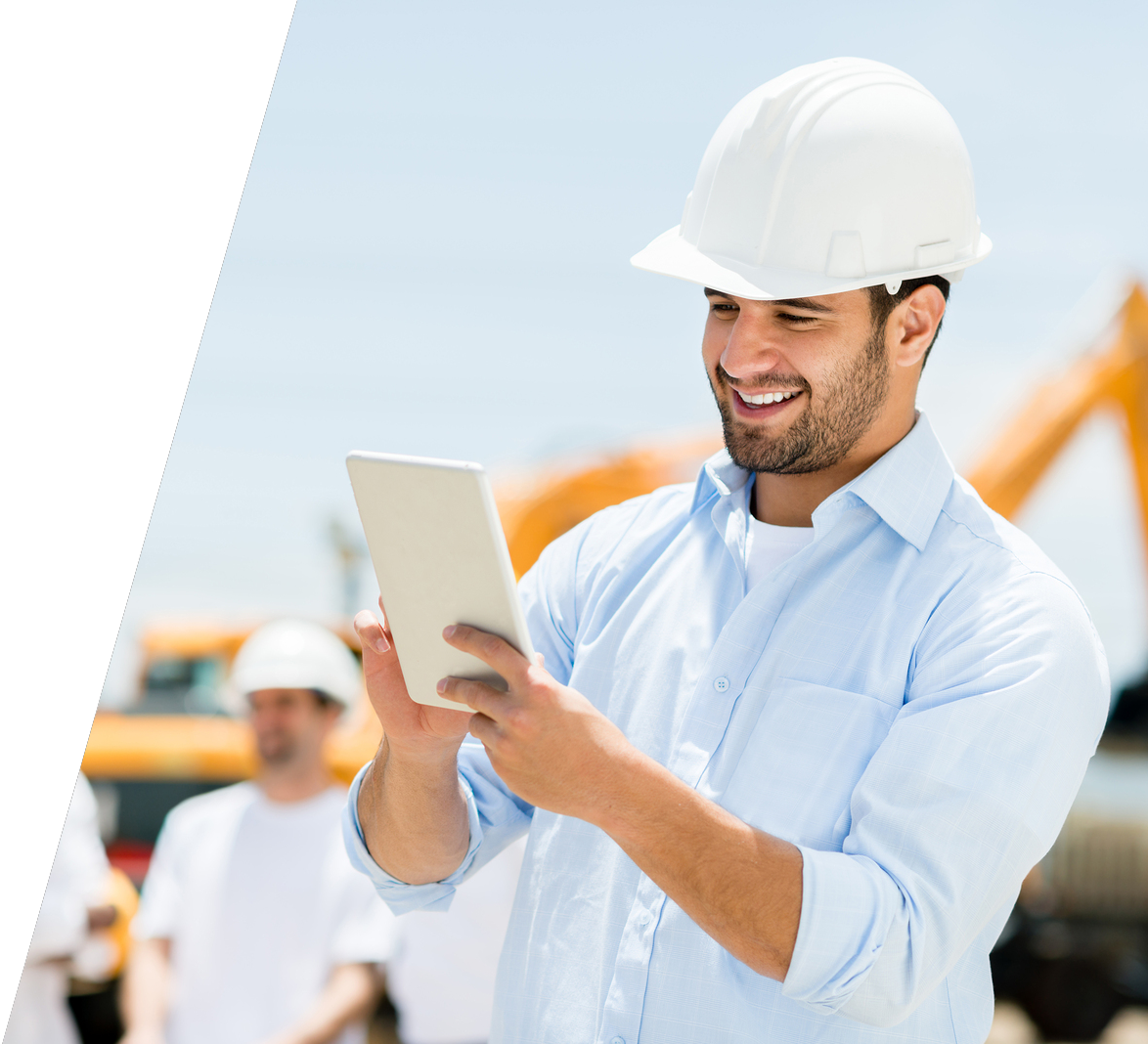 6 Reasons You Should Test Drive Contractor OS Today:

Mobile is Cool and Efficient
Our Proprietary Software allows you to manage your business at home, at the office, or on the job site.

Estimate and Sell Jobs Easier
ContractorOS was created by a contractor for contractors and has all the features you need to bid and sell easy
More Professional Appearance

First impressions mean the world to your customer and instills confidence you'll get the job done right. 

"Smart" Mobile Website

Your website will become your best salesperson linked directly into your software.

Local Customers Will Find You

Our local business builder technology will put your new website at the top of the search engines.

Quick Easy Setup

Forget about weeks or months trying to learn how to get setup - we love SIMPLE and EASY.
Some Words of Wisdom From The Co-Creator of ContractorOS

Contractors In All Trades Love ContractorOS...
"Dave and his team at ContractorOS changed my business entirely. I highly recommend you grab access to their mobile platform and lead generation website for your own contracting business RIGHT NOW! My results were nothing short of outstanding."
Jeff Hoyt - HVAC Contractor, Riverside CA
"Since working with ContractorOS and finally getting a website online for my business I've increased our overall sales and revenue by 32%.  It still amazes me how many of my customers comment about our website when we show up to do an estimate.  You guys really helped boost our sales and I really appreciate all you do.  Thanks again!"
John P. - Home Remodeler, Newport VA
"I've been in the roofing business for 25 years and finally put up one of those websites.  I don't know nothing about technology but your web guy made it really easy for me to get going. I just had new business cards printed and they look nice having a website on there. Oh ya and I'm getting free estimates coming in from the web all the time."
Bill M. - Roofer, Pringle PA
"My dad is a contractor his whole life and when I told him our business needed to get into the 21st century he laughed at me.  I took the initiative after speaking to Dave on the phone and had a website and software installed for our company.  7 months later and my dad keeps saying he doesn't know how he ran the family business his whole life without ContractorOS.  You guys really know what you're doing and it shows."
Paul T. - Window and Siding Installer, Ocala FL